If you want to see the part out page here is the link:
link
Been hanging on for a long time trying to get the car to the place I wanted it to be. Just never was able to get there. Getting my work wheels messed up the day before TORQ really was my last day modding. I Also could not move on till I got another car that I thought was better. Now that I did that I can sell the part needed and give the car to my Mom or sell it. Love you guys and hope to stay in touch.
AirRunner xA/xB kit.
What can I say really as the product speaks for itself. I paid cash, $3,200 before install. It's the best you can get in it's class. Safety and pleasure all in one
I am selling as I got another car and the xA is going to my Mom or as trade in later. She can't be driving around with Air lol!
Price: $2,2000 or I can negotiate if you have stock suspension trade. I am not sure if I have all the parts to put it back to stock.
At the AirRunner main office. That's Shin San!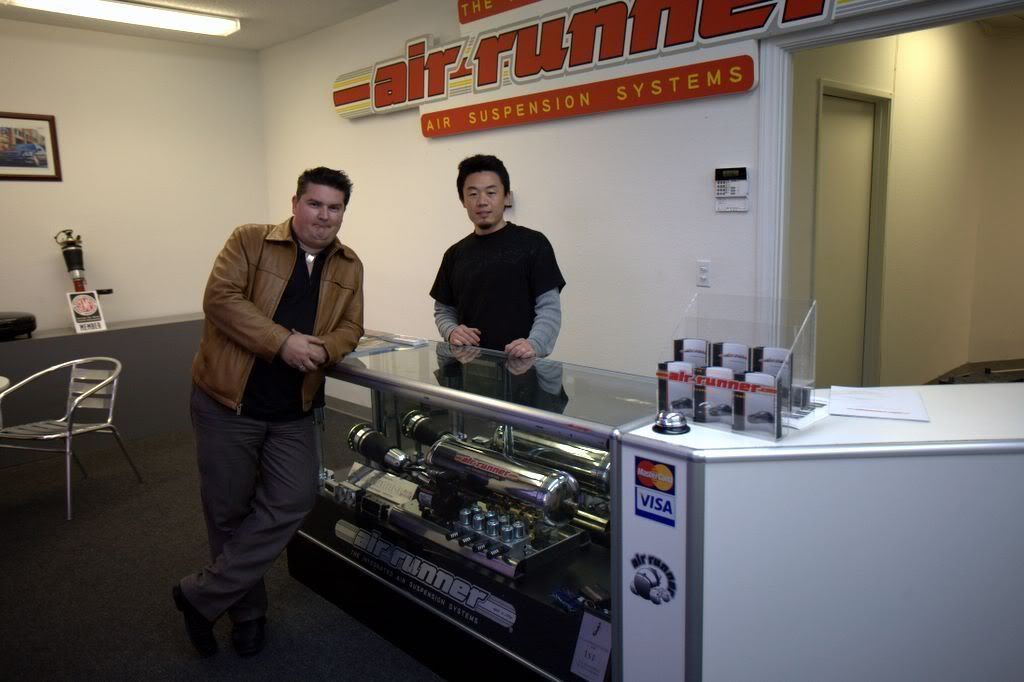 My baby
Oh well....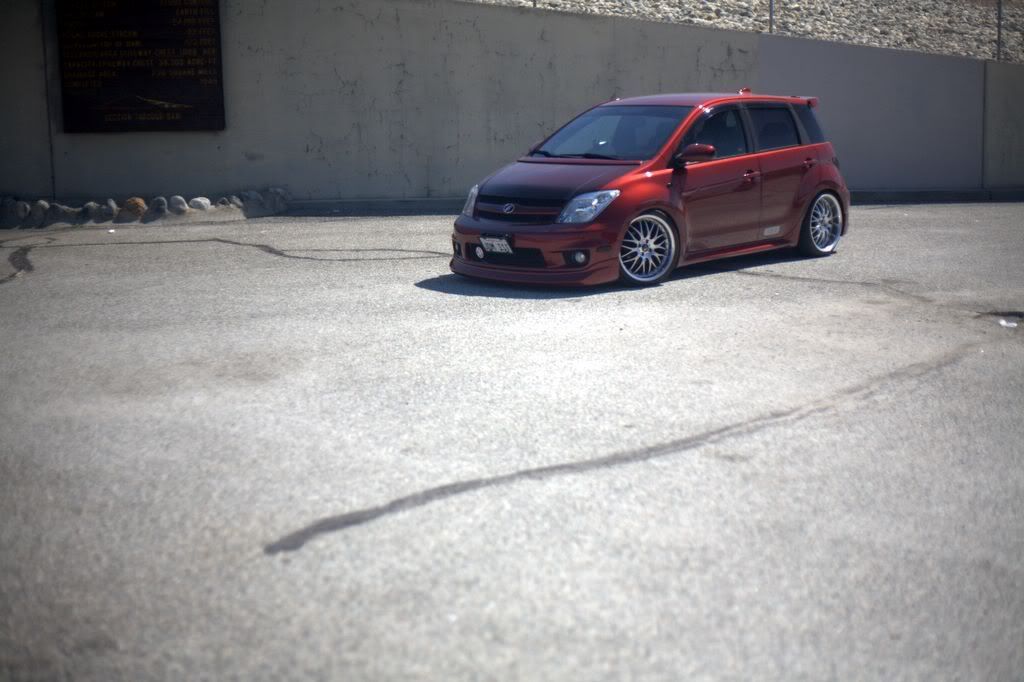 __________________
__________________________________________________ ___
Chris-Garage.net
|
M2 Motoring
|
Smart Wax
|
luxury-bippu-style
Photography:
http://infini.zenfolio.com/
At the feast of ego everyone leaves hungry.
There are ultimately two types of people in the scene. The ones that actually contribute something worth while, and those that just take till there is nothing left and leave. What type are you gonna be?